Dear %%FirstName%%
Thank you so much for your generous donation of %%Amount%%.
We're so excited you have decided to partner with Praxeis in this way.
If you indicated that you will give by Direct Deposit, you will receive an email soon with all the details.
To keep you up-to-date, we have subscribed you to our email list. You can unsubscribe from these emails at any time.
If you ever need to update your contact or giving details, just click on the 'Update details' link at the bottom of our website and follow the instructions.
Thanks again for your partnership as together we make disciples that multiply!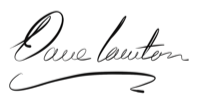 Dave Lawton, Praxeis National Director