…get on a train or a plane or a bus and join us to launch into disciple-making in 2024!
---
What is 'Launch 24'?
God is doing something unprecedented around the globe. He is moving in nations, drawing many people to him. Disciples that are making disciples through to many generations. People leaving the kingdom of darkness through an encounter with Jesus, his Word and Spirit! So what about you? What about your community? What about your nation? How can you get involved with what God is doing in the new year?
Whether you are new to DMM (disciple making movements) or are a seasoned disciple-maker, join us for this catalytic weekend. We'll be gathering to pray, dive into scripture and be refreshed in the vision. This will be a great space to connect with like-minded people and catch the DNA of making disciples in your context.
This is an open invite. We'd love to extend this out to anyone with a heart for (or who is interested in) disciple making. All are welcome!
Our heart is that this weekend is accessible to everyone who would like to be a part of it. We are working hard to make this happen. If you have any special needs or queries, please email [email protected] to see how we can support you to attend Launch 24.
Details at a glance:
When: 4pm 23rd February 2024 – 4pm 25th February 2024.
Where: CYC City. 538 Collins Street, Melbourne CBD, VIC 3000.
Cost: Adult Tickets begin at $199 per person.
To register, click here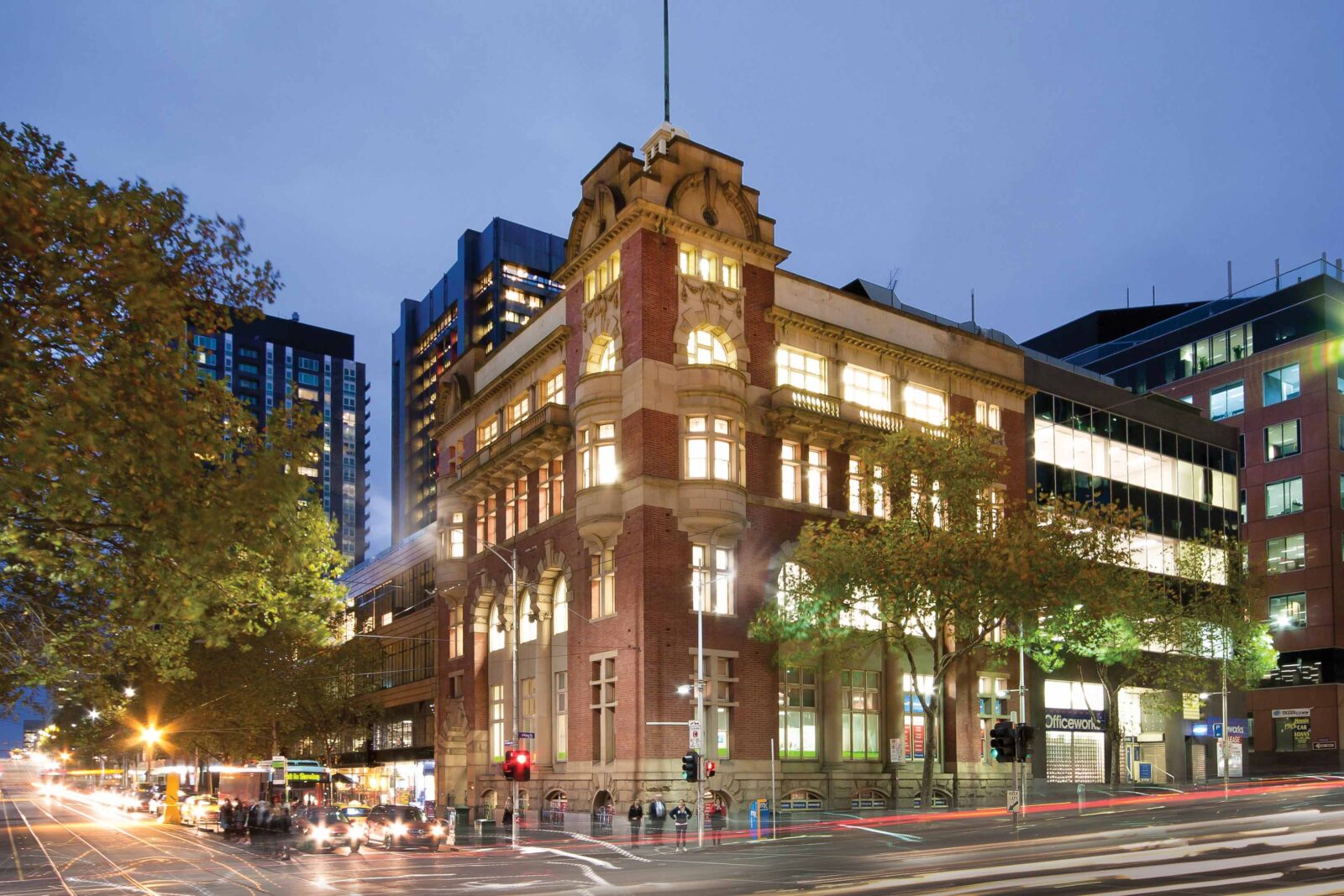 ---
Frequently Asked Questions:
When is Launch?
Arrive Friday 23rd February 2024 at 4pm – depart Sunday 25th February at 4pm.
Our venue is available from 9am on the Friday. If you are arriving early, you are welcome to drop off your bags. Then you can have the day to go and explore some of the sights of Melbourne CBD. (Meals won't be available at the venue during the day so you will have to find food off-site).
From 4pm you can find your room and get settled in.
Where is Launch and what are the parking arrangements?
CYC City will be hosting us for this weekend! It is in the heart of Melbourne, 538 Collins Street. The entrance is on the street and then catch the lift up to the 1st floor where someone will greet you.
For locals, the best way to get there is by catching a train to Southern Cross station and then walking 5 minutes to the building.
For those who are flying in, you can either catch the SkyBus from the airport to Southern Cross station and then walk to the venue or grab a taxi directly to 538 Collins Street.
As we are gathering in the CBD, parking can be limited. The closest secure car park is 522 Flinders Lane and it costs approximately $40 per day (and you can leave your car overnight). The casino also has long term parking but it is a little further to walk.
What will we do at Launch 24?
We will be refreshed in the vision and be practically equipped to make disciples in our context. There will be times of teaching, praying, worshipping God, listening to what God has to say and of course…hanging out, chatting, getting great Melbourne coffee and eating!
What are the sleeping arrangements?
There are different rooms catering for twin share, couples, families and dorm share with either single beds, some queens beds and bunks. Each room has an ensuite and also a reverse cycle heating/cooling system (great for Melbourne where we can have all 4 seasons in one day!). There is limited availability for individual rooms however these will be slightly more expensive and will be reserved for those with special needs. Please let [email protected] know if you need a room to yourself.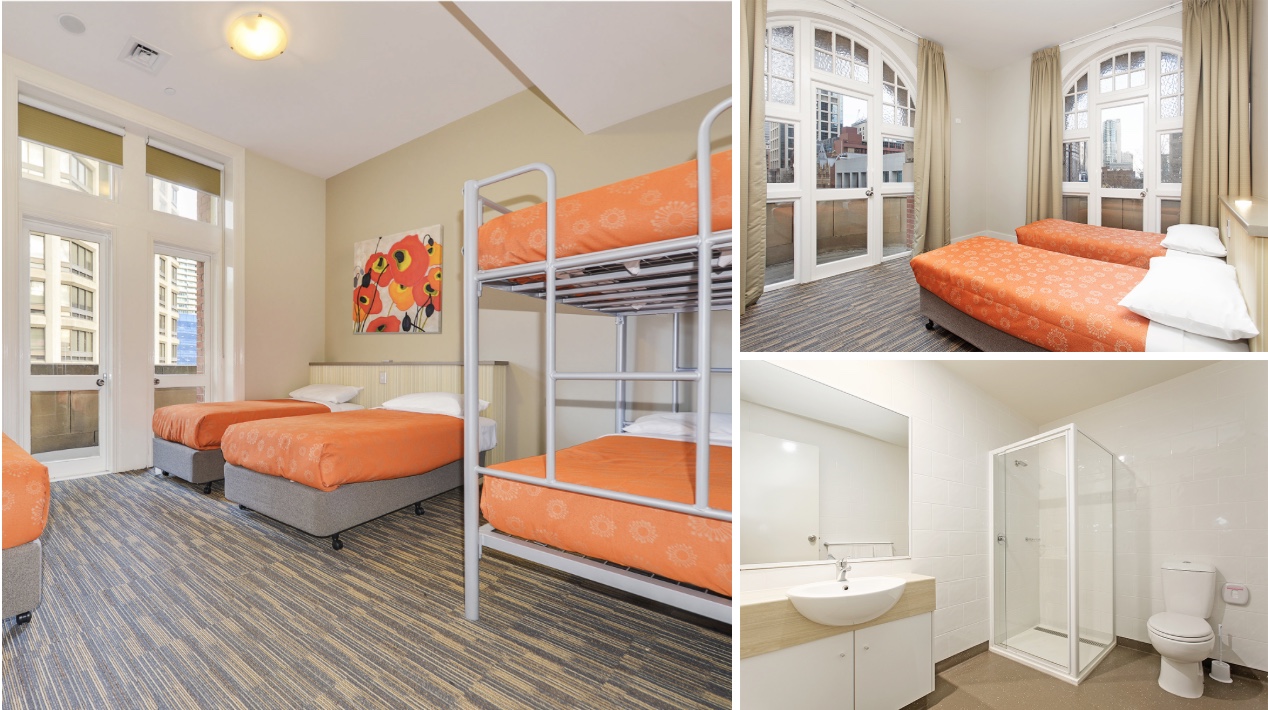 Some people might prefer to stay offsite in alternative accommodation or for those who live in Melbourne, you might want to sleep in your own bed. This is fine by us. When you register for the Launch, simply register for an All-Day ticket which covers all your meals at CYC city without the accommodation.
For those staying onsite all linen is included.
Can I bring my family?
You are welcome to bring your kids!
We will be hiring an extra room for kids so that they have space to run around, watch a movie, colour in, sing songs etc under parental supervision. There are plenty of child-friendly activities in the city if you want to make it a family-friendly weekend including two playgrounds in walking distance of the venue.
We will wait to see how many children are coming as to whether we run a separate children's program. Please register your children and we will be in touch closer to the time about what we will be able to offer children.
Are meals included?
All meals are included in the registration cost of the camp with a fully catered breakfast, morning tea, lunch, afternoon tea and dinner. Tea and coffee will be available throughout the day.
NB: Friday evening dinner is optional. If you are arriving at CYC City by 6pm on Friday and would like dinner, please make sure you register selecting the 'WITH dinner on Friday night' option. If you don't think you will arrive by 6pm, please select the registration option 'no dinner on Friday night'.
Finally, if you have any food allergies, please make sure that you advise us of this in the registration process.
How much is Launch?
Adult All Weekend ticket – from $199.
For individuals attending Launch 24, including accommodation and all meals (except Friday night).
Adult All Day ticket – from $159.
For those who are staying offsite but joining us for all meals (except Friday night).
Adult One Day ticket – from $75 (please nominate which day).
For those who can only visit for a portion of Launch 24. Includes all meals (except Friday night).
More detailed information on costs (e.g. for children) are available when you register.
If you need financial sponsorship to get there, please let us know. We don't want anyone to miss out. 
---
Opportunity to give!
We would like to take this opportunity to invite you to sponsor others to get to Launch 24. It can be financially difficult for some people to come for a number of different reasons. If you are able to contribute to others getting to Launch, please select 'opportunity to give' from the ticket selection when you are purchasing your own tickets.
---
If you have any further questions, we would love to hear from you. Just shoot an email through to [email protected]. Otherwise, it's time to get registered and let us know you are coming. Invite your team and this is also a great event to invite others who carry a vision for or are interested in disciple making.
Looking forward to hanging out with you at Launch 24!